Young, Ambitous Photographer
Patrick is a passionate, young photographer based in Hampshire.
After purchasing his first DSLR in 2015, Patrick learnt the basics and quickly discovered he had a talent for shooting photos. Patrick's roots began photographing action sports, but soon diversified. Now he shoots a wide range of genres from streets to landscapes, aiming to capture his perception of the world.
Our Brief
WaterMill Digital were given the task to Design and Build a simple portfolio website that also offers an enqiry form.
The aim of the proposed website is to showcase Patricks Photography; giving him a platform to broaden his horizons as an aspiring professional photographer and offer him the opportunity to find work.
The Process
What do you want to gain from this?
We collected all the information that Patrick had, answers to questions that always need asking before a site design takes place. We captivated this ideas, goals and future ambitions and delivered them with a design that was sleek, modern and would not subtrack from his work; using a easy layout to gain instant interest from people viewing his site and allowing easy accsess for Patrick to edit and upload new photographs. Finally, one of Patricks key points was to ensure if he wanted to show his portfolio on the move, he would be able to instantly reviel his work through his devices such as mobile and tablet. We worked to create a site that would download quickly, load compressed images that did not impact on quality and be impressive enough to captivate the interested.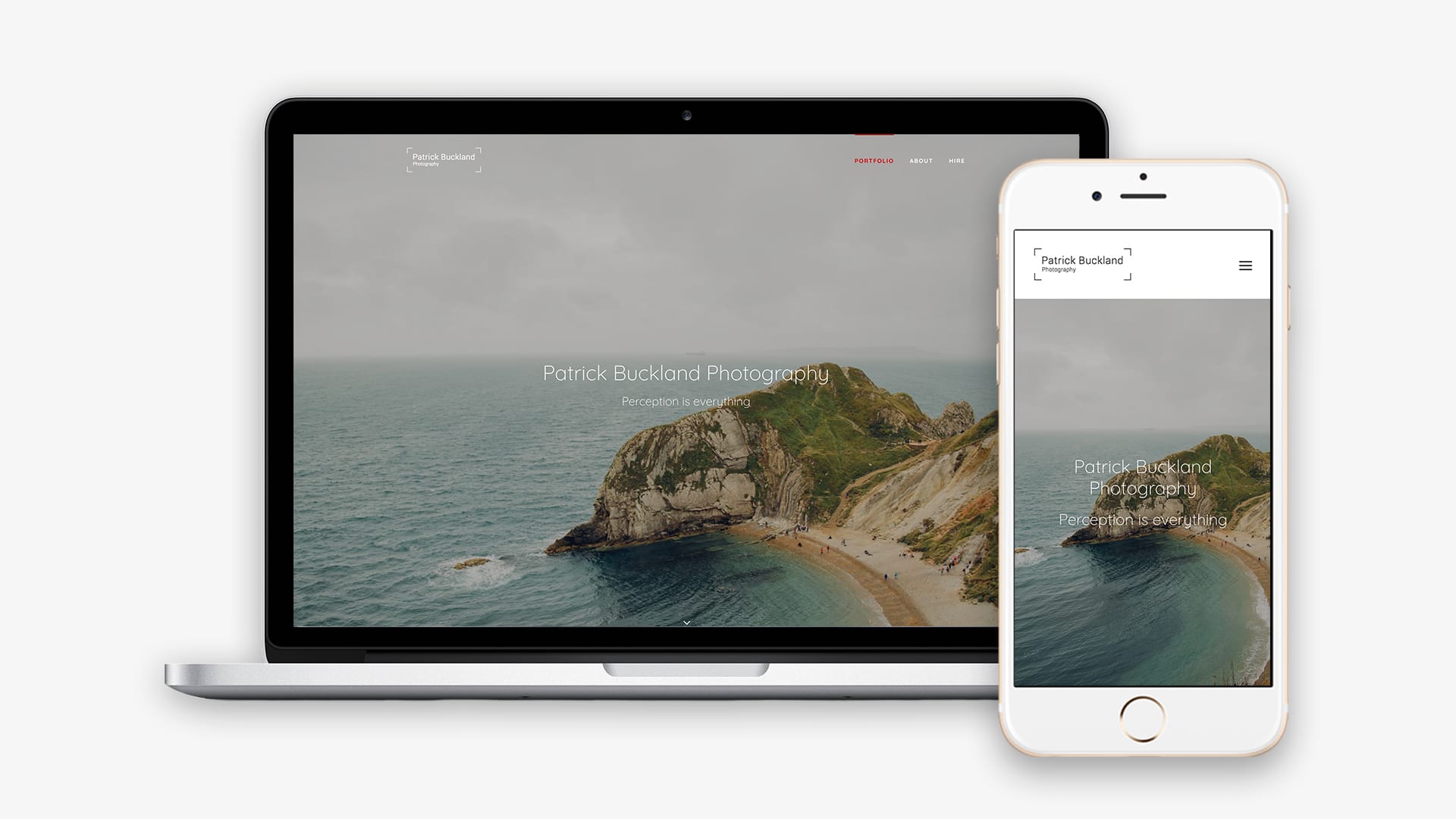 Professional designs with simplistic and easy to use features. I am very pleased with my website designed by Watermill Digital, I would definitely recommend their services.
Patrick Buckland
Freelance Photographer, Patrick Buckland Photography